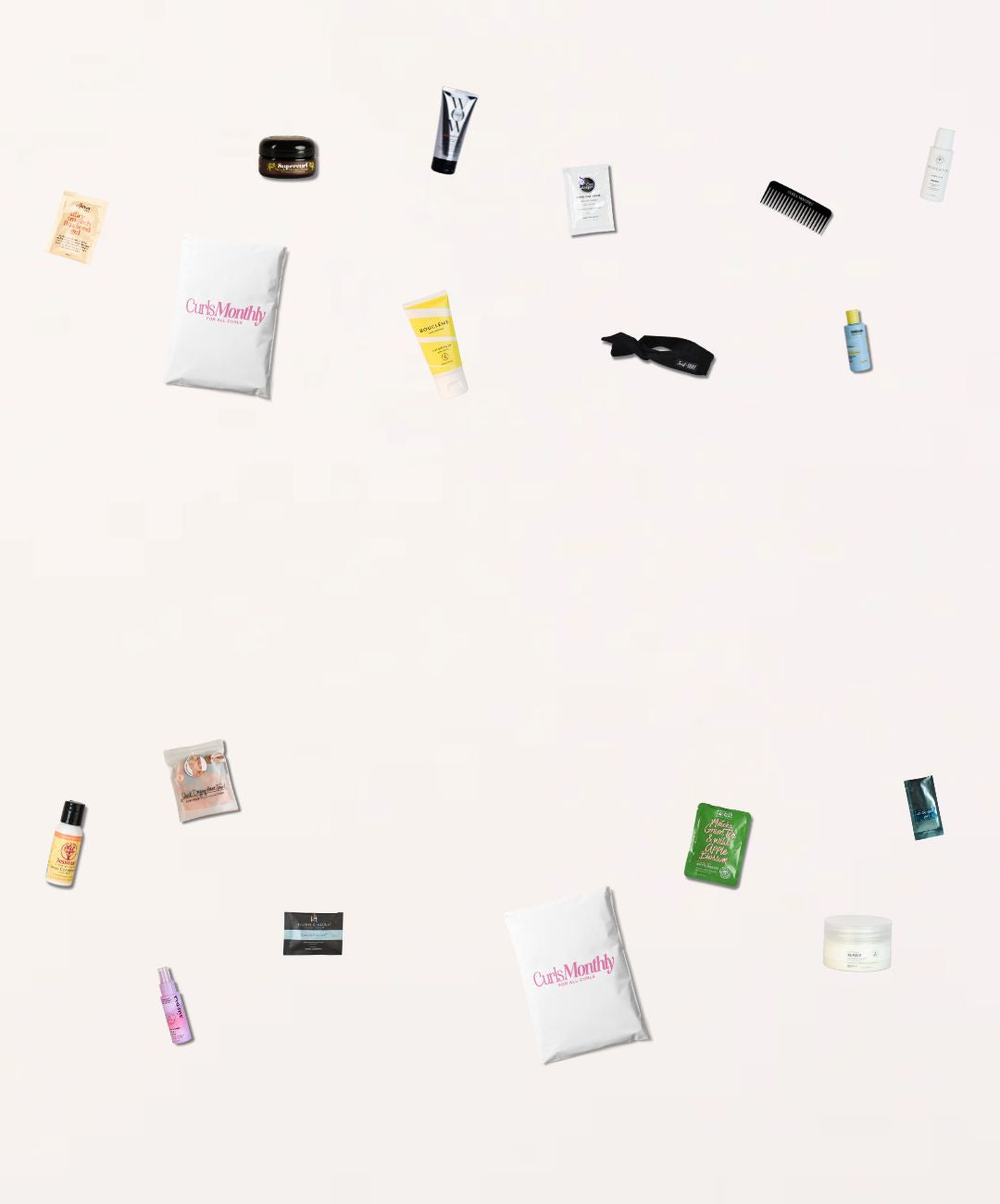 Try 100$+ Worth of Curly Products Each Month Starting at Just $20/Month
Choose the subscription plan that's right for YOU!
Save $24 and test $1,300 worth of products when you subscribe yearly.
Monthly Plan

$22/Month


Billed Monthly


Includes:

5+ trial-sized curl products delivered each month

Access to educational product guides + in-depth videos
Exclusive quarterly subscriber rewards
Free shipping across the entire Curls Monthly website 

+ A Bonus Product!

Get ColorWow color security Shampoo for free with your first mailer!

Best value!

Yearly Plan

$̶2̶2̶

$20/Month


Only $18.64 per mailer! (Billed Yearly)


Includes:

5+ trial-sized curl products delivered each month

Access to educational product guides + in-depth videos
A full year of exclusive quarterly subscriber rewards
Free shipping across the entire Curls Monthly website 
10% off the entire Curls Monthly website
Privileged access to quarterly yearly-subscriber-only zoom calls with curl experts like Barbara DelleMonache

+ A Bonus Product & Mailer!

Get "Barbara's Picks" mailer and ColorWow color security Shampoo with your first mailer! That's $1,300+ of products you can test for just $240!
Coming To Subscribers This Month…
Hush & Hush Deeply Rooted Supplements
A clinically-proven hair growth supplement meant to visible increase length and density in 90 days.
Vitamin A - Helps hair grow!

Vitamin D - Creates new hair folices
Vitamin B12 - Gives appearance of fuller, thicker hair because of increase of oxygen it provides Pantothenic acid - Also known as vitamin B5, helps rebuild the individual hair shafts
Zinc - Zinc supports hair growth, strengthens hair follicles and increases thickness. Zinc deficiencies can cause hair loss.
Korean ginseng root - Helps hair growth / prevents hair loss
Vitamin C - reduces hair loss. Vitamin C deficiency can result in dry hair / split ends.
Niacin - Reduces scalp inflammation
Biotin - A protein. Proteins help strengthen hair to make it less weak and brittle.
Iodine - Can help stop hair loss.
Selenium - ntioxidants of selenium help the body to clean itself from free radicals that cause premature aging and weakening of hair follicles.
HAIR HEALTH COMPLEX™ - patented ingredients
Coccocin™ patented ingredients
PrimaVie® organic Himalayan shilajit - patented ingredients
Resvenox® - patented ingredients
Jessicurl Deep Conditioning Treatment
A luxurious long-term deep moisture treatment that soaks through even the driest of curls.
Cetearyl Alcohol - Cetearyl alcohol is a fatty alcohol and emollient and helps soften hair, provide slip and detangle.

Shea Butter - Moisturises, Revitalizes, and protects
Avocado Oil - essential fatty acids and Vitamins, it helps moisturize and repair dry hair.
Cocoa Seed Butter - Moisturizer, anti-inflammatory, antioxidant
Behentrimonium Methosulfate - used as a detangling agent, forming a thin coating over the hair, allowing the product to glide over your strand, making it look sleek
Aloe Barbadensis (Aloe Vera) Leaf Juice Powder - Great moisturizer for the hair and scalp
Horsetail Extract - improve the circulation of your blood, which in turn leads to healthy hair follicles
Peppermint Leaf Extract - Stimulates scalp / helps promote growth
Rosemary Flower/Leaf/Stem Extract - Proven hair growth benefits
Bay Laurel Leaf Extract - boost hair growth and strengthen brittle hair
Basil Leaf Extract - Nourishes the scalp, promotes hair growth
Nettle Leaf Extract - Helps hair regrowth
BurdockRoot Extract - help soothe irritated, inflamed scalps to support healthy follicles and reduce hair fall
Marshmallow Root Extract - Provides hydration, smoothness, and shine
Oregano Leaf Extract - improves hair quality, making them shinier, smoother, and stronger
Lemongrass Extract - Helps strengthen hair follicles
Thyme Leaf Extract - can help promote hair growth by both stimulating the scalp and actively preventing hair loss
Sage Leaf Extract - sage can aid in the regeneration of new hair follicles
Your Curly Girl Flaxseed Agave Curling Custsard
A all-natural, glycerin free curly hair gel featuring ingredients like Organic Brown Flaxseed and Babassu Oil.
Organic Brown Flaxseed Extract - helps to moisturize dry hair, smooth unwanted frizz, and boost shine on dull strands

Organic Agave - Agave's Amino sugars lock moisture inside the hair
Babassu Oil - great natural hydrator for the hair and scalp.
Peppermint Essential Oil - Soothes scalp
Vitamin E - helps replace the protective fat layer on the outside of your hair cuticle, which prevents dull and frizzy hair
Xanthan gum - Natural curl defining ingredient. Creates a light and gentle cast to define curls.
Hydroxyethylcellulose - thickens hair products
Sauce Beauty Honey Chia Soothing Curl Hair Mask
A 3-5 minute moisturizing (yet weightless) deep treatment perrrrrfect for a quick in-shower hydration boost.
Cetearyl Alcohol - Cetearyl alcohol is a fatty alcohol and emollient and helps soften hair, provide slip and detangle.

Glycerin - Glycerin is an effective moisturizer for the hair and helps define curls and minimize frizz.
Behentrimonium Chloride - A plant-based ingredient that conditions and strengthens hair.
Soybean Oil - Sourced from the healthy soybean seed, this is used to help condition the hair.
Polyquaternium-7 - Helps smooth hair and prevent static.
Stearyl Alcohol - It is a long chain, fatty alcohol is used in hair/skin for its smoothing and lubricating properties.
Neopentyl Glycol Diheptanoate - Helps to prevent loss of moisture but washes out easily, thus avoiding build-up.
Isododecane - Helps prevent moisture loss.
Shea Butter - It is rich in vitamins and other nutrients and helps to hydrate and smoothe the hair.
Panthenol - derived from Vitamin B5 acts as a humectant and moisturizes and smooths hair.
Castor Seed Oil - rich with Vitamin E and protein, making hair healthier-looking and stronger. It also has anti-bacterial and anti-fungal properties.
Avocado Oil - Loaded with protein, essential fatty acids and Vitamins, it helps moisturize and repair dry hair.
Chia Seed - keeps hair hydrated, nourished, and conditioned.
Honey - helps boost the vibrancy and shine of the hair.
Walnut Shell Powder - mild exfoliate which helps cleanse the hair.
Nettle Extract - Helps promote healthier, thicker hair
Curl Keeper Rapid Hair Repair
A Curls Monthly cult favorite! The ultimate way to reverse damage done from coloring or heat products.
Soy Lecithin - supports and enhances the required amount of protein for hair growth while improving the texture and look of hair by adding luster.

Sodium Chloride - Makes formulation thicker
Jojoba - anti-inflammatory properties
Glycerin - Moisturizing agent
Polyquaternium-37 - Adds volume
Isoceteth-20 - Adds volume
Panthenol - helps seal off the cuticle of each strand, to smooth hair overall
Hydrogenated Polydecene - Conditioning agent
Trideceth-6 - Combines oil and water
Guava Extract - Helps boost collagen production in your scalp
Slippery Elm Extract - prevents water loss, injects moisture into hair and scalp
Fenugreek Seed Extract - can make your hair soft, smooth, and manageable.
Marshmallow Root Extract - Moisturizes
Honey Extract - Moisturizes
Kelp Extract - Promotes shine
Aloe Barbadensis Leaf Juice - Moisturizes
Sunflower Extract - Prevents water loss
Chamomile Extract - Brightens hair
Silk Amino Acids - protein for added bounce
A fun way to hold your hair out of your face, featuring a wire insert that ensures a perfect bow that stays on your head all day long.
Wait, where's the quiz to make sure I get products for my hair type?
Unlike other beauty subscriptions, we purposely send the same group of products to every subscriber. No hair type quiz (they're usually fake) and no man-made algorithm to shove your unique head of hair into a box. Not only is there often no rhyme or reason as to why certain hair types prefer certain products, but we take the time to create educational resources around each included product to make sure you are fully equipped in understanding how to incorporate the product into your routine!

Try the Best Curl Brands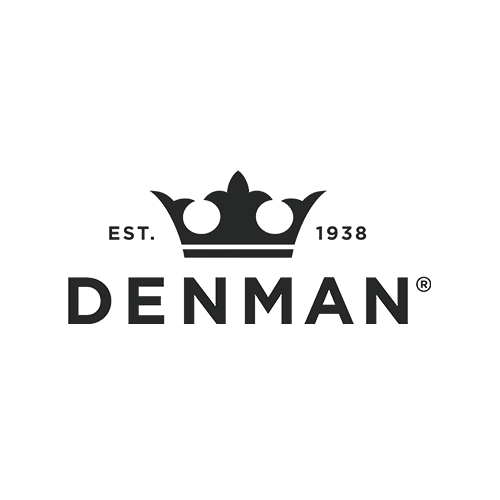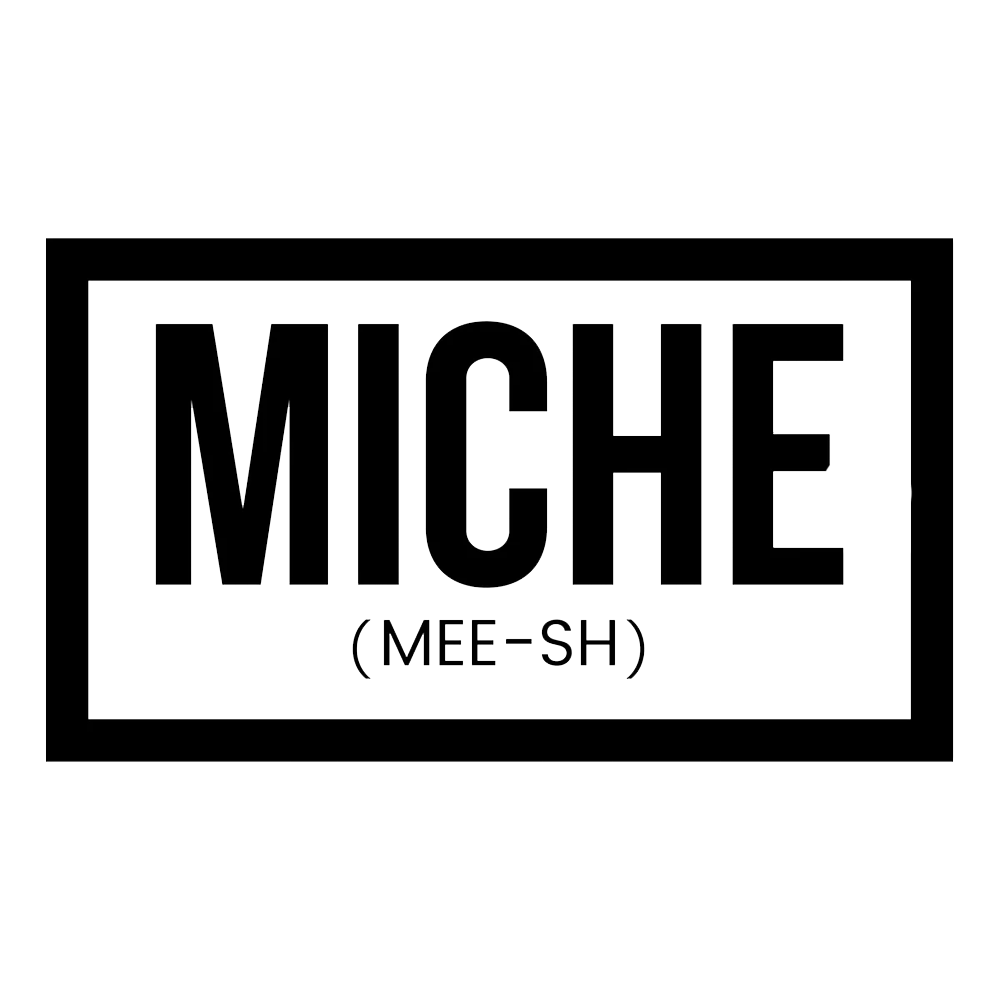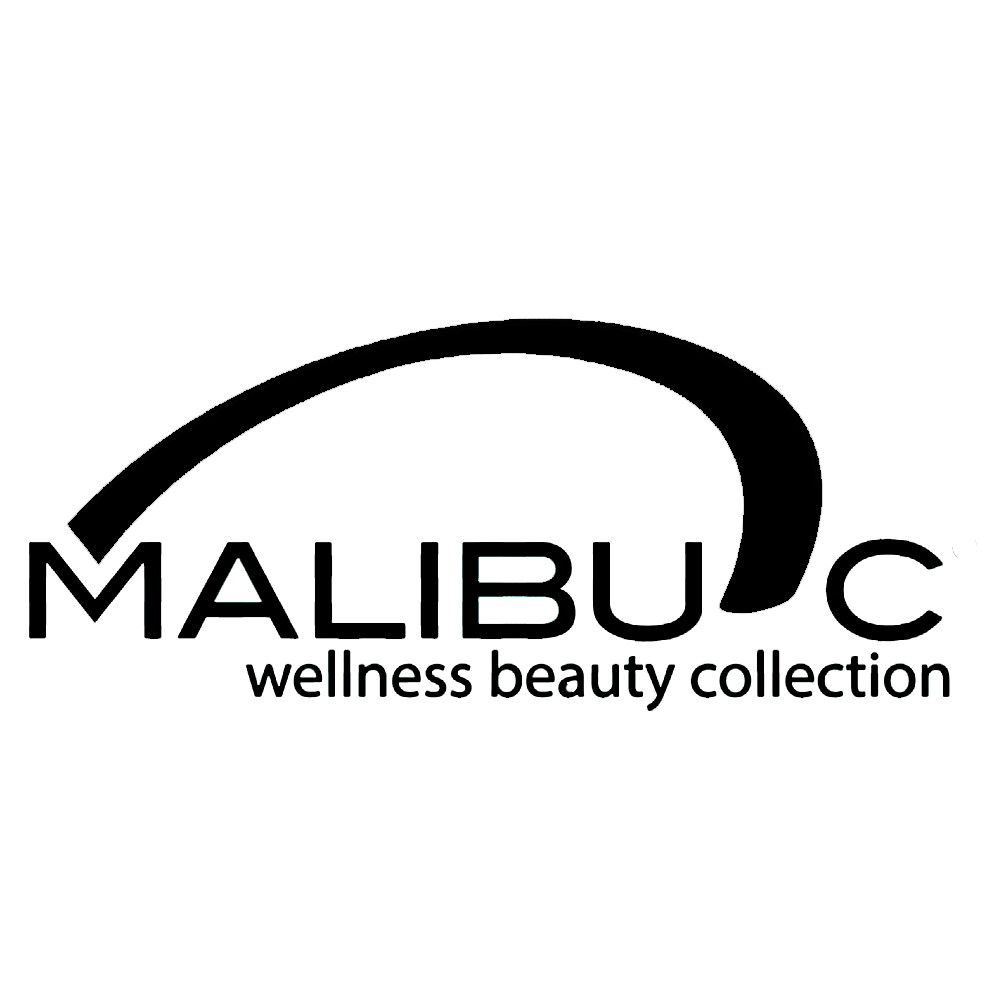 Curls Monthly Product Picks Are Always…
All the products we feature are free from sulfates, always.
We are for all curls, our products are safe for all curls.
Each product is hand-selected by our curl expert, who has transformed 20,000+ womens' curls.
The products in each mailer are safe for the whole family.
We choose products proven to not strip the color from your curls.
15,000+ Happy Customers & Counting
Curls Monthly has taught me how to really listen to what my hair needs and has given me the opportunity to try a plethora of amazing products that I likely would not have considered on my own! Ask anyone—my hair is my WHOLE personality and Curls Monthly gave me that confidence 🤩
Curls monthly has assisted me in transforming my hair into the curliest, most moisturized curls possible. I had a difficult time finding products that would help tame my curls and masks that would provide my hair with the necessary protein and moisture. I'm glad I've been here since the beginning, and I've never been disappointed.
I struggled with what to try or use for my curls. Curls monthly was the perfect solution. I get to try so many brands I would have never been exposed to. Thank you for teaching why protein and moisture is important to my curls. I gifted a subscription to my curly BFF that lives across the country. It's a fun way to connect for a distance.
It has quite literally changed my hair's life. The convenience to be able to try hair products without unnecessary clutter and purchases. Curls monthly products are small but you get a good two or three use from them, but by then you know if it's worth the buy or not. 10/10!!!!
Over the last year Curls Monthly keeps getting better and better. The Miche products back to back to back were all amazing and I hope they continue to feature such awesome brands!
My hair felt very dry and was constantly breaking. If I were to put tension on my hair the curls would snap. I started my curls monthly journey in April 2023, my hair no longer feels super dry, it's super soft, and my curls last days instead of frizzing up a few hours into wearing it.
Curls Monthly is a great program! I love trying new products without spending a fortune on full size products. The insert card that explains everything about the products is awesome. I'll definitely keep subscribing.
Curls monthly has changed my life. Before I would always braid my hair to try and have manageable curls. Now, I have an array of products to try and learn what works best for my hair. It's never looked so good!
Haven't regretted this subscription once and I signed up October 2022. I love being able to try new things and if they don't work for my hair type I give away the rest to my different curly type friends. The info sheet that comes in every mailer is a great piece of knowledge. And if you need more, the YouTube videos are game changers. Sign up now. You won't regret it.
Absolutely love trying all the new products and pick which ones i love the best!
Curls monthly is the PERFECT subscription for someone who is starting their curl journey. I have learned SO much about my hair's needs, helpful tips, and how to's (and how NOT to). The strategy of the packaging, product information, and info videos are designed so carefully and are super accessible. Definitely reccomend!
I love that you send all of the products I want to try but don't want to keep buying full size. I'm finding favorites all the time!
I found my favorite shampoo and conditioner thru curls monthly. I absolutely love getting the products and it is so nice to get small sizes so you can try things. I hate having full bottles of product I don't like!
I'm enjoying trying some new products, I hated wasting money and product trying full sizes.
Unbox Curls Monthly With Your Favorite Creators!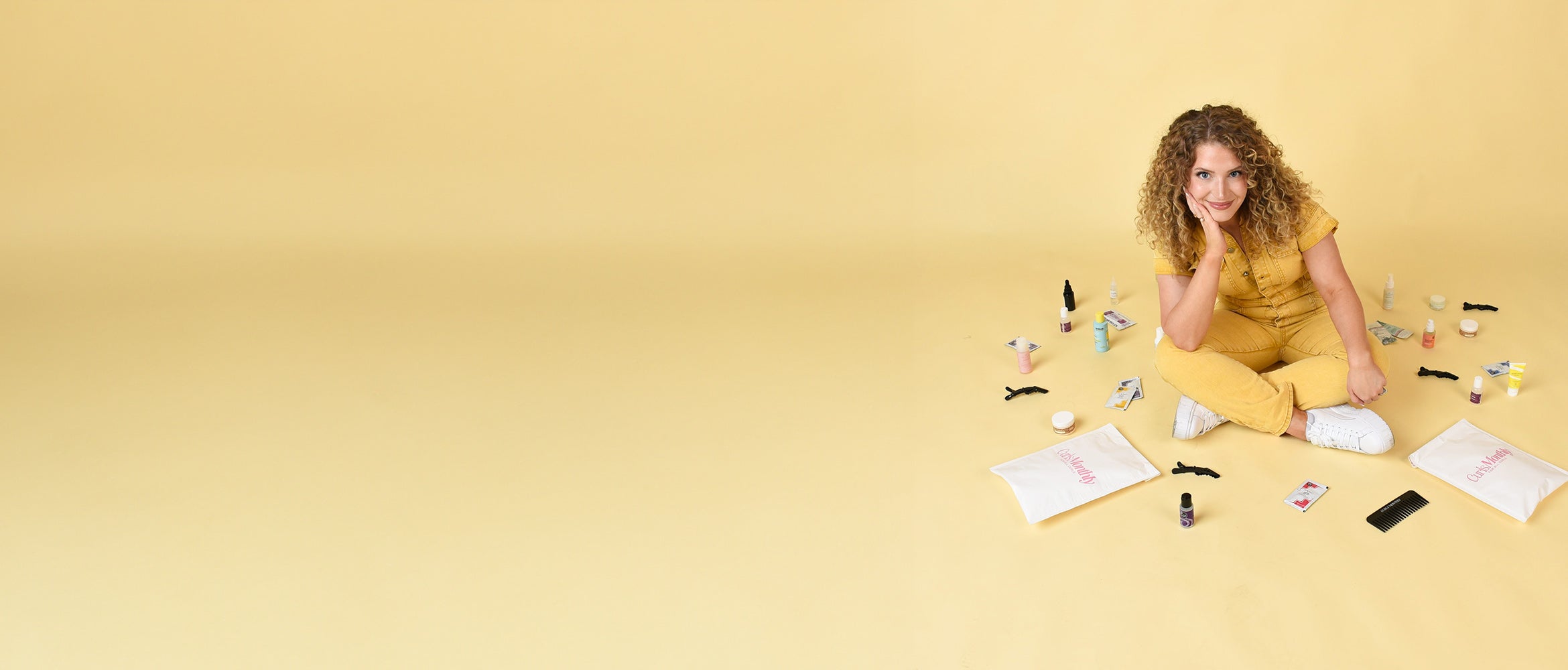 Try 100$+ Worth of products each month starting at just $20/month
Join our award-winning curl-product subcription today!
5+ trial sized curl products, hand-selected by @itsbarbiedelle so you can find your perfect products without the hassle, money, and waste of full-sized trial and error!
A guide displaying a product key to know what hair type, porosity, and need each unique product addresses.
A scannable QR code linked to videos teaching you exactly how to use every product, as well as outlining the benefits of each, who they are (and aren't) for, totally taking the guesswork out of trying new products.
Duh! Shipping is free for all US orders.
We are currently only shipping our monthly subscription within the US, but working hard to expand our list of shipping countries!
Our subscription is currently only available in the US.
However, we will be offering our Past Mailers for purchase to Canada, UK and Ireland customers, and Starter Packs for purchase to US, Canada, UK and Ireland customers Shop here!
Please note that customs and duties are the responsibility of of the customer.
To be kept in the loop on our subscription international shipping timeline AND get first access when our international carts open, fill out this form here!
If our mailer subscription is still in stock, you will receive the current month's mailer upon adding the mailer to your cart and signing up.
If our mailer subscription says it's out of stock, join the waitlist at the top of this page for first access!
P.S. next month's mailer opens on the 6th of each month. :)
Mailers will be fulfilled within 7 business days of ordering.
You will be charged upon sign up for this month's box, then on the first day of next month + every month ongoing.
If you choose to cancel your Curls Monthly subscription, you may do so at any time by the second to last day of the month to end services immediately.
If you do not unsubscribe by the second to last day of the month, you will be charged and receive the next mailer and will not receive any mailers or be debited after that. To cancel, login to your customer portal and select "My Subscriptions" to edit your current subscription.